As businesses look to grow their customer base as we all emerge from lockdown, telecoms could be the answer that provides that critical insight into how well your marketing spend is performing.
Generating new business enquiries
With 45% of businesses reporting turnover below what is normally expected, business growth and recovery is high on the agenda for post lockdown Britain.
However, despite many predictions and speculations, we are not crystal clear yet as to what 'the new normal' will really look like? How far will our businesses need to adapt and change in line with new consumer habits or changing market demands?
It is a fine balance between reinvigorating your market opportunities to drive that essential increase in sales and investing your marketing budget in the right areas to achieve the best return.
When you do make the decisions on how and where to invest your valuable time and money, how do you then measure success?
Do you currently have a way of identifying where a new inbound lead was generated from? Was it from an advert in a local magazine? An industry article? A radio ad? A social media post? A blog? Or even from a visit to your website?
There are many complex and often costly systems on the market that provide analytics and management information that can be used to predict success strategies. But these come at a price and greater the cost of the analysis, the more leads you must generate to cover your spend, right?
This is where we share our super simple telecoms hack of the month, 'the inbound telephone number'.
Where did those enquiries come from?
Evoke Telecom can help you with your campaigns analysis by providing dedicated inbound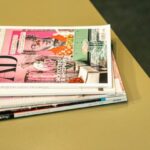 telephone numbers. This can be per campaign, per medium, or even per publication.
As a result, our customers can easily see where their leads are being generated and how many prospective new customers are being attracted!
The inbound bill and associated analysis provides insightful key metrics such as:-
How quickly each campaign generated a response
How many total responses were generated
Identification of calling trends – most popular time of day/day of week
Whether prospects called from a landline or a mobile telephone
Average call length per campaign
Inbound numbers are a cost effective yet powerful solution that enables businesses to identify how successful a campaign has been. Also, how best to shape future campaigns using the valuable data and insight collected.
How can I find out more?
Would you like to know more about how inbound telephone numbers can drive that key critical insight and make your marketing spend go further? If so, then please talk to a member of our helpful team at Evoke Telecom for a no obligation discussion. You can contact us by email at [email protected] or why not pick up the phone and call our free of charge sales line on 0800 840 3688 . We can't wait to help you.
Pictures courtesy of Andrea Piacquadio and Ivan Samkov (Pexel)