The Evoke team rave about these little beauties and so do our customers, they are literally flying off the shelves. We featured these in our January newsletter but thought we would give you a little reminder of the benefits. What do you need to know?
Key Features:
Crystal-clear sound with full duplex thanks to OmniSound® audio technology
Support for Avaya Equinox™ and other conferencing tools
Clear LCD screen displays enabled feature
Simplified Bluetooth pairing and connection using NFC
HD calls over Bluetooth
Bluetooth A2DP for superior audio performance when playing music
USB port for connection to a computer or other compatible USB device
Completely cordless thanks to its built-in battery and Bluetooth (the battery is charged via the USB port and has up to 12 hours operating time)
Headset connectivity option allows easy switching between headset and speaker function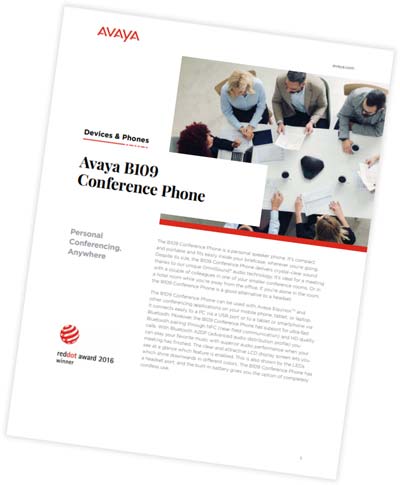 Evoke Telecom's 'Call to Action'
If you would like to learn more about how the B109 could help your business, please get in touch with our lovely sales team by dialling  01509 278278 or if you prefer, you can email the team at [email protected].
You can also download the PDF brochure here.