The clever techo guys have now got these set up for us and we are having so much fun playing with these. The Vantage is an Android driven, glass screen handset with a wireless receiver.
So it's a phone that syncs your contacts from your Avaya directory and your mobile telephone directory – with a walk around whilst you talk Bluetooth 'wireless' receiver. No need to wear headsets that mess up your new hairdo with this phone!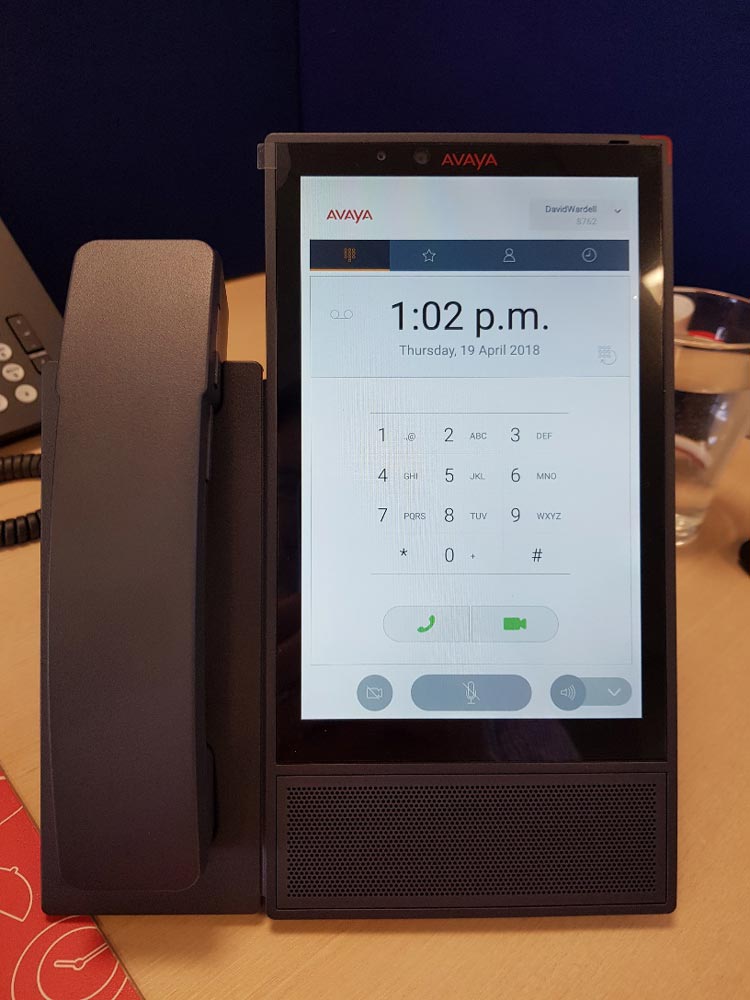 It's also a tablet, which you can use the same as any tablet:- general internet, BBC news, Gmail, or even for reading our monthly newsletters – what a fabulous idea I hear you say!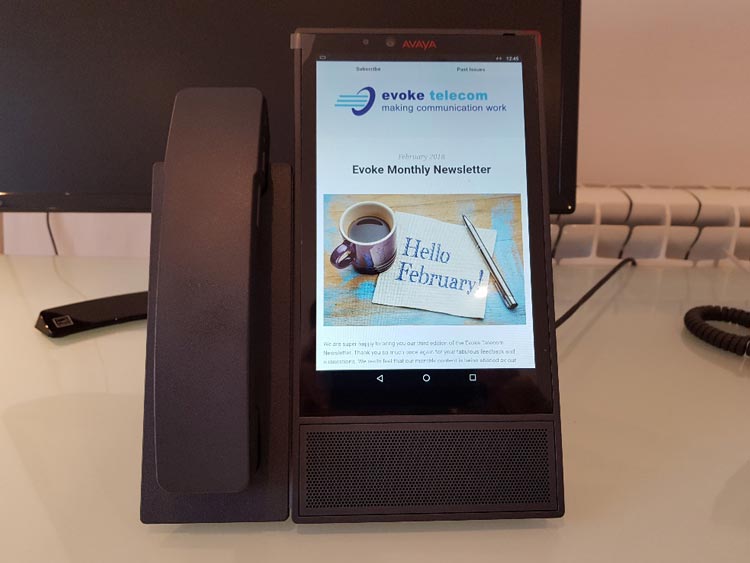 Or it can be used for video conferencing – which you will be able to connect to any other device or system once we get the next software drop in May – using Avaya's cloud based 'Equinox Meetings Online' cloud video conferencing solution. Here's a picture of us testing the video calling in the office: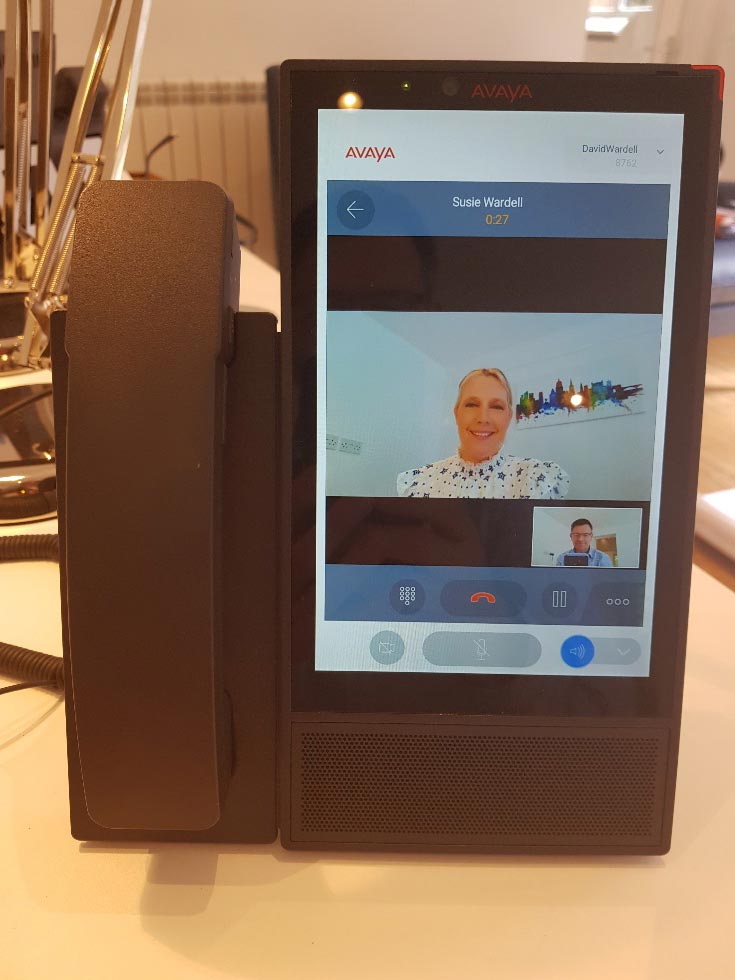 The new Vantage will be available to the general market next month, so if you would like to know more please don't hesitate to call us or drop us a line and we'll see (bad joke there) what we can do for you.
The Vantage from Avaya:
2018's version of 'Office Cool'.