Multimedia Communications is the future and is a critical part of your company's digital transformation roadmap.
The Avaya Vantage handset gives a whole new meaning to AI.
Accelerates interactions with one touch access to all important tools like voice, chat and collaboration.
Apps Integration puts cloud services right on the Desktop.
AI Apps help you to work smarter and get more done.
Watch this short video to see the summary benefits of AI at the desktop with Avaya Vantage: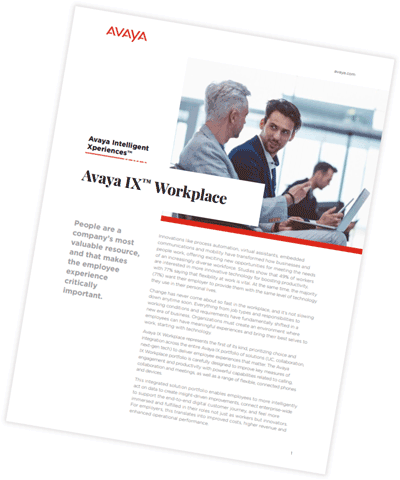 Evoke Telecom's 'Call to Action'
If you would like more information on how Avaya Vantage can support your digital transformation roadmap or help you to work smarter, please don't hesitate to get in touch. Our expert team can be contacted at [email protected] or 01509 278278.
For more information on the Avaya IX smart collaboration range please click here to download the PDF brochure.