Today's guest blogger Marie Elliott – General Manager at SHBS Ltd. in Leicester offers a very interesting reflection on how important some businesses view good IT provision as a major factor in prospective future business growth.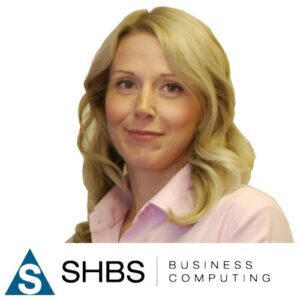 One of the greatest challenges we face as a telecoms provider to small and medium businesses is in ensuring that our customers networks and IT services are ready for any new communications technologies that they might be exploring.
Quite contrary to urban myth, hosted VoIP (as an example) isn't a simple 'Plug and Play' solution. Indeed without good IT support and due diligence it can actually be more of a case of 'Plug AND Hope'
Marie writes an insightful and thought provoking piece on whether some Small & Medium businesses really see or take seriously enough the importance of good IT provision and service in the success and growth of their organisation. Marie of course is in no doubt ….
"….From experience, businesses generally tend to sit in one of two camps when it comes to IT Support. Businesses in Camp One have a tendency to view IT Support as a business expense that may or may not be necessary to the running of their business. They might pay for specialist help as and when they need it and are confident that they know enough about IT to get by in the meantime. Businesses in Camp Two are likely to view IT Support as an investment, a resource that will help their business grow and allow them to feel confident that they can concentrate on running their business, whilst knowing that their outsourced IT Support Department is taking care of their IT.
So, I guess the next question we should ask ourselves is 'What should I expect from an IT Support Company?' All small businesses, whether they have one PC or one hundred, should expect their IT Support Company to take the time to learn about their business, to listen and understand what their business processes are, and to advise on solutions that improve productivity and answer customer needs rather than sell vendor solutions.
Businesses are experts in their field. We all might know how to wallpaper a wall, change a tyre or add some more memory in our PC, but we know that experts can do it better, faster and are aware of the potential pitfalls. Consulting with experienced IT Support professionals provides the support a small business needs, especially when dealing with a limited budget. Getting professional advice about whether it is better to use the IT budget to purchase new software that will increase productivity or spend it on replacing older hardware that is becoming slow and unreliable, is another reason to engage with an IT Support provider (however, I firmly believe that great IT companies will provide a solution that allows for both options).
An IT Support Company that offers both proactive and reactive services is also something to look out for. This allows for any potential issues to be spotted before they become a problem and start to affect productivity. An experienced IT Support Team should be high on the agenda when choosing a support provider. While it might be marginally cheaper to use a 'one man band' surely it is more important to have the peace of mind that there is always a technical support engineer on the helpdesk when things go wrong, with the confidence that sickness or holidays can be easily managed across the team and are not reliant on a single person being available at all times.
To give an example of the above, I'd like to tell you a true story about a former client;
In 2006 a company approached us to ask for help on how they can take their business forward. At the time they had five employees and felt that their current IT Support provider was unable to take their business further. We recommended various IT solutions that were reliable, solved their issues and would help their business grow.
By 2010 they had grown to 75 employees and had started selling to the U.S. market. Throughout this time, we worked closely with them to ensure that their IT infrastructure continued to meet their needs and allowed them further growth.
In 2011 they were approached by a large US corporation who wanted to buy the company. They were impressed with their product and could see its future potential. We were asked to stay on and help to support the transition between the two companies and we were more than happy to oblige.
This is probably the right time to mention that they sold their business for £90,000,000!
Obviously, I'm not saying that their success was all down to our IT support, they had a great niche product and delivered and marketed it very well.  But what if, in 2006, they hadn't had the foresight to see that they needed to make a change to their IT Support provider? What this story demonstrates is if you invest in IT, and invest in the right people to support your IT, you are maximising the opportunity to grow your business…."
Marie has a wealth of experience at SHBS – starting in Sales and Marketing before progressing to the role of General Manager. When she is not at SHBS Marie also loves to give back to her community as a part time youth support worker with Leicestershire County Council.
If you would like to know more about SHBS, IT support and services or perhaps how you too might help support Leicestershire's Youth then Marie can be contacted at [email protected]
And finally – if you are interested in how a technology and communications strategy can help to propel your business forwards then please contact our sales team at Evoke Telecom on 01509 278278 or email David at [email protected]