July sees availability of the exciting new system software refresh from Ericsson-LG for their incredibly popular iPECS telephony platforms, the super eMG80 small business platform and the super flexible UCS range.
The ever popular iPECS is already extremely feature rich and super reliable, so we were somewhat wondering what enhancements the 'boffins' at Ericsson-LG might be able to add to the successful equation. And, they have not disappointed. Not far reaching, in that they did not actually need to be. R6.0 more so offers enhancements and small improvements to the mobility features of this already successful formula.
The majority of development and enhancement has been focussed on how the system interacts with mobile licences on business users smartphones. NB – like most manufacturers, the Ericsson-LG UCS mobile solution only works with Android and iOS smartphones.
The largest change is how mobile apps and soft clients are now managed on and off system. Licences will now fall into 3 categories, and users will be able to log in to multiple services with a single log-on, as opposed to the previous 'either / or' scenario.

This also means that call data and recording will be unified as opposed to per extension as previous.
Call recording on mobile will now not use system resource, making the control unit, more powerful and flexible.
Much work has been done on iOS10 integration for apple devices, with tighter integration into the apple iOS user interface using apple iOS 10 callkit:-
You will now be able to answer calls directly from the lock screen,
You will be able to make calls from native iOS contacts,
Make calls from recent and missed calls, plus
You will be able to use Bluetooth features to answer calls / hang up etc.
Both Android and iOS functionality has now been improved to support call recording: –
You can now 'on demand' record from your device,
Playback following recording, on your mobile handset
And it doesn't take up any system resource – which is wonderful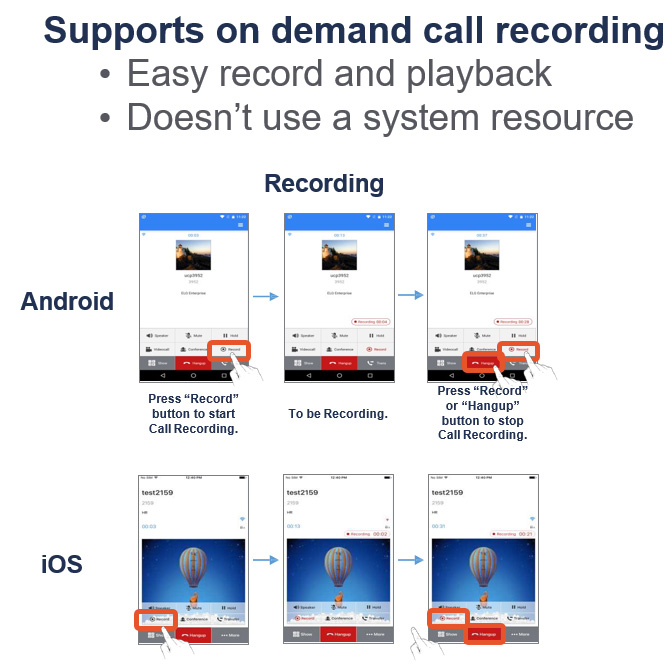 Finally, It also now supports an automatic failover solution for UCS premium licences / clients and has a new 'push content notification' feature.
We cannot wait to start upgrading our customers iPECS systems to r6.0. BUT don't forget, you are only eligible for upgrade if your SSA (software support and assurance) is up to date.
If you would like to talk to our sales team about this article, or options around r6.0 upgrade, then please feel free to  email us at [email protected] or smile whilst you dial 01509 278278.