As hybrid working becomes a way of life, home workers are having to rethink the way they use their new laptop based communications.
We have gone through a cycle of:-
Using the speakers and microphones already built into our laptops
As these are generally poor home workers have then progressed to headsets
But as headsets can become uncomfortable after extended wearing and the warm weather is coming ~  is returning back to native laptop speakers really an alternative?
Well, up until last week that really was the only real option ~ and then JPL launched the exciting new 'Convey' Desktop speakerphone.  It really is a revolutionary 'mini  marvel'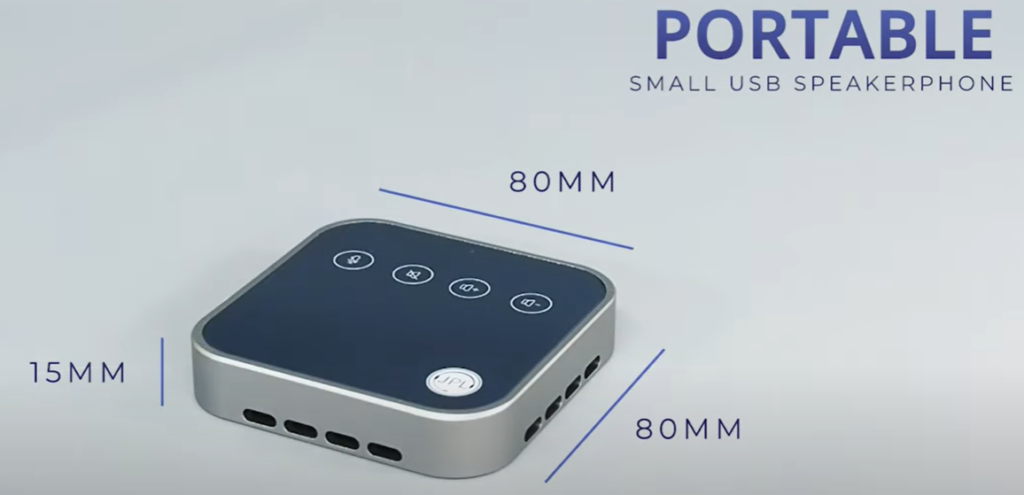 This really is the most exciting thing to be introduced for the home worker since the changes that recent times have brought upon us.
A desktop compact speakerphone
That plugs into your laptop USB (C or A) port
No software needed – it is a simple 'plug and play' item
Powered by your laptop
Includes 360-degree speakers
With a 360-degree microphone
With Noise Cancelling and Echo Cancelling technology
Suitable for up to 4 users in a huddle meeting too
What is not to like?
The convey has sound + and –  buttons
Also speaker mute and microphone mute – with red LED indicators
It also comes with a USB C & A connector cable
Plus a handy protective padded carry case
At just 80mm by 80mm it is small and super convenient
AND a 24 month warranty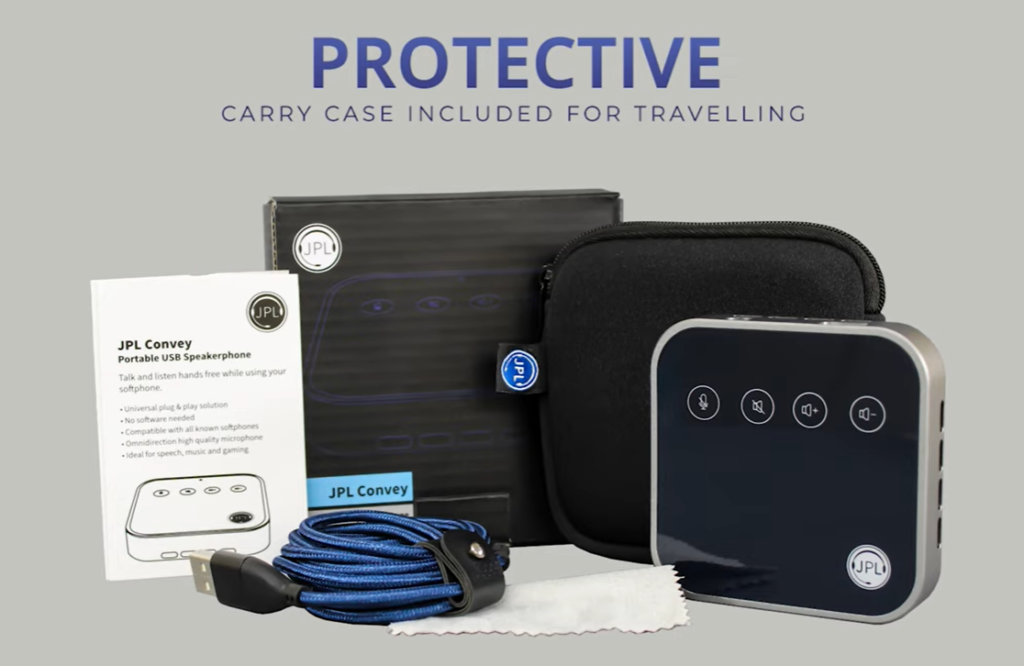 We think the new Convey will totally revolutionise headset free home working. 
But don't take our word for it ~ why not find out for yourselves. Here is a fabulous introduction video that tells you all you might need to know about this fabulous little powerhouse speakerphone ~ https://www.youtube.com/watch?v=Y_j6gvmxF_8
Useful at home, in the office, even in your customers offices – this mini marvel is just so versatile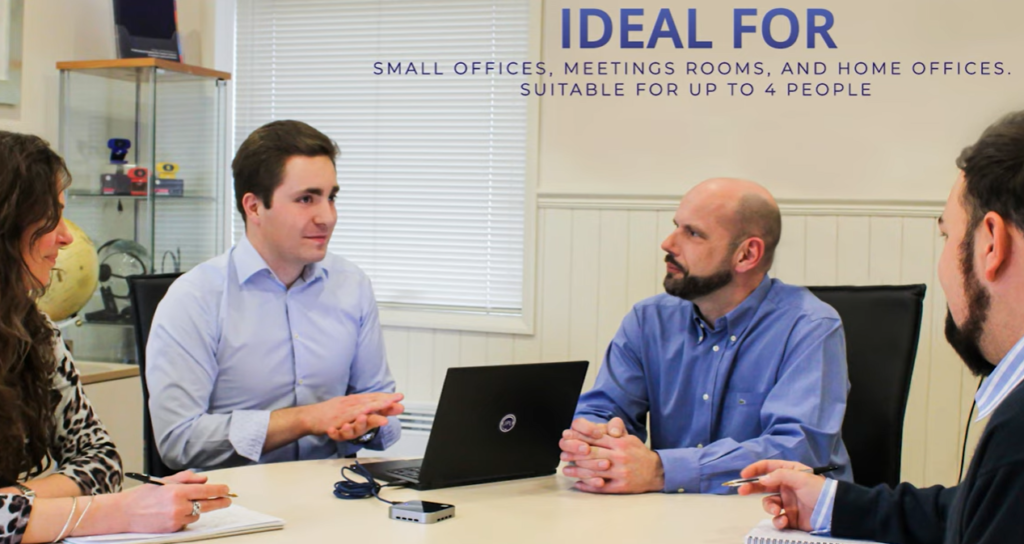 If you would like to grab your 'Convey' or perhaps find out a little bit more, why not contact our helpful team now.
To find out more contact our team now at [email protected] ~ or why not smile while you free dial 0800 8403688