In recent months Evoke Telecom have seen a massive increase in demand for headsets. What are the benefits of using a headset instead of (or in many cases as well as) a handset?
The first and most common requirement is for teams where typing is necessary, (or database look ups on a PC or laptop) whilst on a telephone call.  Craning a telephone receiver between chin and shoulder has become an office art form – but for many it often leads to a sore neck and general discomfort. Not to mention the heat during our current wave of wonderful weather.
For others a headset helps to drown out distracting office noise whilst on a telephone call "sorry could you please repeat that" is often not popular with a caller when it is said for the 3rd time!
Another good reason for a headset, when wireless, is that it provides the option to walk around when on a call, rather than being fixed for a long period to your seat. OUR ENGINEERS can often be found in corridors, or between racking in the kit stores, whilst on a call. After all, ALL DAY is a long time to be in your seat at your desk isn't it?
Finally, the other popular need is for when you need a connection to your laptop or PC – probably the most popular need of all, when using video conferencing, a soft phone on your PC, Skype – or just listening to a recording or perhaps some soothing music whilst you work.
But why would you need to talk to the experts? After all, headsets are headsets, right?
Well, actually there are literally 1,000s of headsets to choose from:
Hundreds of manufacturers
Many different types
One ear (monaural) or two ears (binaural)
Wireless or wired
Laptop, telephone handset, or general Bluetooth connected.
Business grade, general none business standard.
Do they need noise cancelling technology included?
£25.00 each or £300.00 each and what is the difference.
I'm sure you are starting to get the idea – headsets are a massively complex industry with a bewildering choice that can often be confusing and difficult to navigate.
To help, below are some of the headsets our customers have chosen in June and in introduction to the headsets that we use ourselves at Evoke Telecom.
Well in June – far and away most popular were:-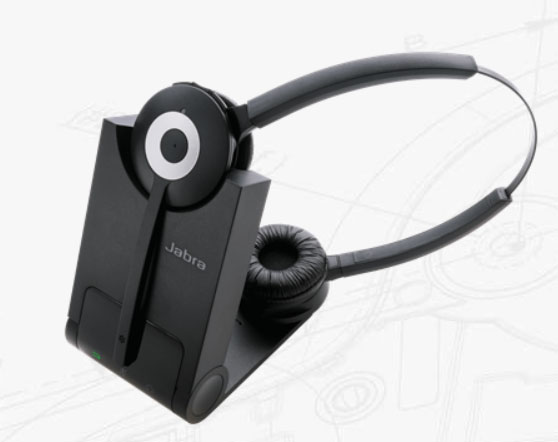 Jabra 930 Pro USB – very popular in office and contact centre environments for connection into the users laptop or PC. One customer took a top up consignment of more than 50 this month.
Also very popular with our Ericsson-LG and Avaya users are the Agent AG-2 headsets with bottom cords – for connection into their desk phones. These are proving to be high quality, high specification, and with a 2 year warranty, extremely good value.
So what headsets do we use in our offices?
Well despite having handsets with wireless / Bluetooth receivers, there are often times on calls and conference calls where we need both hands. Under those circumstances we use our Plantronics headsets.
…and when we are on video conferences, listening to things on our laptops and PCs ~ or simply relaxing with some music whilst we work we use these rather funky Jabra Evolve 40s.