Hot off the Press ~ Coming soon –  "X – Bees" from Wildix
Wildix unveiled a brand-new solution at their recent online UC Summit which creates the markets first communications platform designed to support companies' sales processes and increase sales profitability.
With one simple embedded link and absolutely nothing to install, X-bees will help you:
Manage leads and reduce lead close time, Grow sales, Improve customer experience, Increase agent productivity and digitally transform your website
Wildix x-bees enables your website visitors to instantly communicate with you directly from your website with just one click. 'Live chat' or 'web chat' is the current most preferred method of customer contact by a country mile to request help, support, or additional information. This solution however is no ordinary web chat service…….
Using Web-RTC technology, a contact request will be logged with an agent using x-bees, enabling an immediate chat to commence between agent and visitor.
During the chat the agent can add users into the chat group and the visitor can do the same, bringing in key people from each organisation, if required.
With one click, you can also transfer the chat to a face to face video call, involving all participants.
Wow – so this means your teams can engage with a brand new enquiring prospective client or client team via:-
– Chat
– An audio call
– A video Conference
– With screen share ……. ALL via one simple link … now that's the power of x – bees from Wildix
And it doesn't end there, as a real differentiator you can then keep track of all active leads and visitor history, no matter which device the visitor contacts you on, ensuring each potential customer receives a personalised and relevant experience. For deeper CRM integration, x-bees also integrates beautifully with Sales Force (SFDC).
What you will also be pleased to learn is that using the same technology, you can publish your 'one click' link anywhere, whether this be your email signature, social media pages, QR codes or online portals.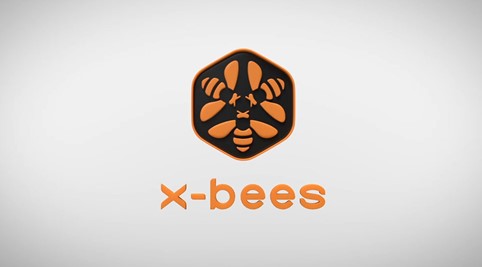 But why would you call a wonderful solution like this 'x – bees'? Well, when it comes to team work, industriousness and collaboration you have to go a long way to outdo a hive of bees. So, if you wanted to launch a service that delivers productivity via collaboration the bees are ideal to make a comparison with or better still to name your new solution after! Hence 'x-bees' – we love it!
Real time communication with your hottest leads via the method of their choice
As we all now know, live 'one click' chat is now a customer expectation as oppose to a nice-to-have when engaging with any new business via an online sales enquiry. If you would like to win and retain more customers and make your agents up to six times more productive, please contact a member of the Evoke sales team today on our Evoke x-bees link Click here to contact me now  or email us at hello@evoketelecom or you can of course pick up the phone and call our sales hotline on 0800 8403688 for more information.