This month's Wildix product update focuses on the brand-new Wildix x-caracal solution.
About x-caracal call centre monitoring and analytics
x-caracal is a contact centre analytics tool that enables you to monitor in real-time the quality of your interactions with leads and customers to give you a real insight into your business. Unlike some other options on the market, this solution integrates seamlessly into your Wildix communications solution.
Wildix as a communications and collaboration vendor has a great solution to boost each step of the customer journey. WebRTC Kite and Wizywebinar help generate leads, while x-bees is the perfect tool to drive sales, convert leads into customers and keep customers engaged and satisfied, avoiding churn.
But, how can you add additional value during the lead conversion and customer experience stages of the customer journey? By making sure that customers' expectations are met.
x-caracal is the perfect solution to compliment the existing Wildix customer journey portfolio.

ACD Stats
Raise the quality of your customer interactions in real time and close more deals thanks to the first ACD Stats that boosts revenue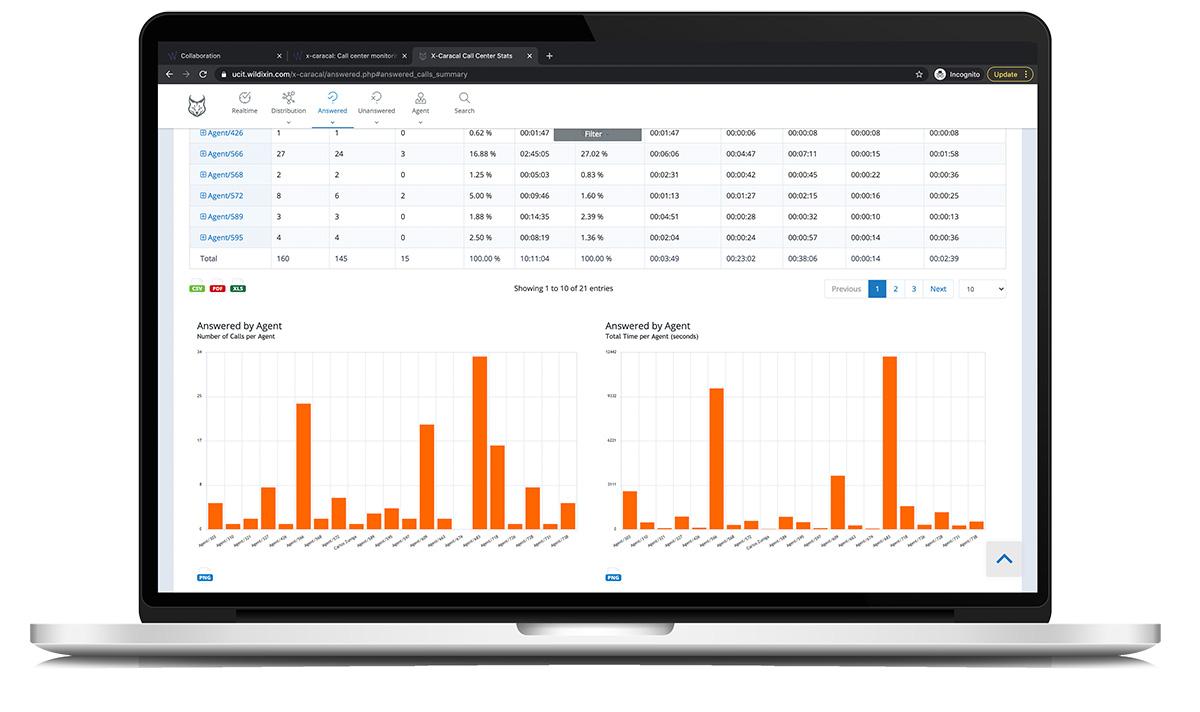 Boost your customer journey
A core part of the Wildix business communications package, x-caracal is the evolved communications monitoring centre, providing you with dashboards to track your customers and leads with built-in business intelligence tools.
Here are some of the key benefits that we think rock!
Unlike other ACD Stats, x-caracal is:
Web-based and hosted in the cloud – requires no physical installation.
Agile – provides you with constant feedback allowing you to improve your customer experience.
Effective – fully integrated into the Wildix communication system, monitoring all agents' devices including mobile.
For more information on how Wildix x-caracal or the Wildix portfolio can benefit your business, please contact a member of the Evoke sales team to discuss in more detail or to request a fully immersive live demonstration. Contact us in the way that suits you on 0800 8403688, [email protected] or by web chat.