We field test one of the entry level Ruggedized mobile handsets out and about in Merseyside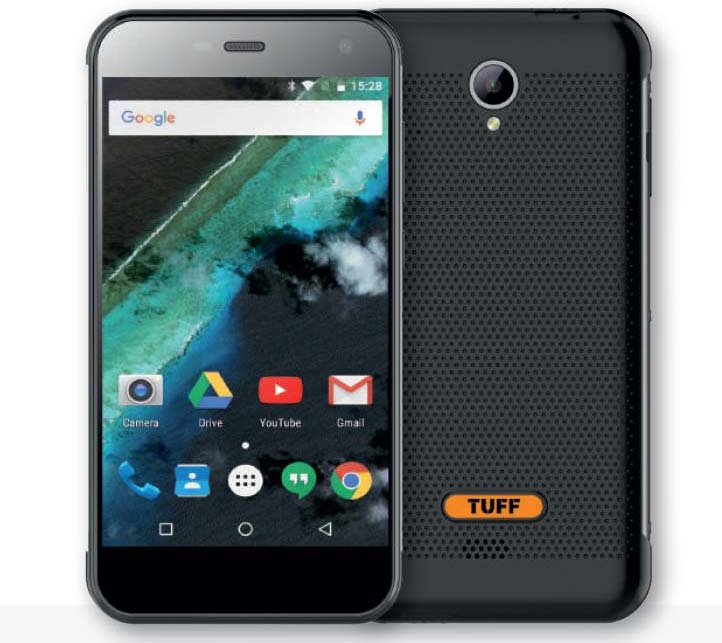 We have been generally very impressed with the TUFF range of ruggedised mobile smartphones. And in true Evoke Telecom style, we decided to put them to the test.
Enter stage left, 'Friend of Evoke Telecom' Flat Pack Paul. Paul runs a small business in Merseyside that puts together flat pack furniture (and other related jobs) for customers in their homes. What a fabulous idea I hear you say! We asked Paul to ditch his Samsung Galaxy for a month and give one of the TUFF phones a try. He checked out the TUFF Phones selection and chose to have a dabble with the TUFF T1. Here's his story: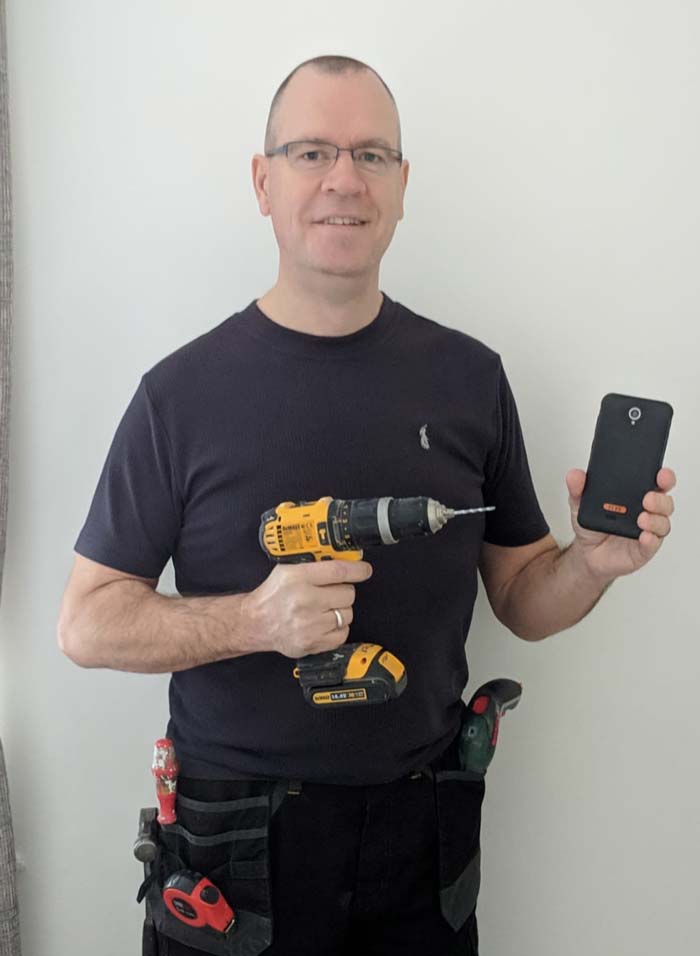 "It performed so well I actually considered taking it with me whilst swimming just to try it out. Do you know what, I reckon it would pass that test too it is so tough and robust!"
"I was a little bit apprehensive when the phone arrived as I had never tried a non-mainstream handset before. I have always been an Apple and more recently Samsung fan, so really didn't know what to expect. 
The handset arrived in smart looking box, but was not packaged with the same glitz and glam of the top end brands, but I suppose it is a work phone so maybe that was to be expected? I was immediately impressed with the feel of the phone in my hand and felt reassured that it really would be Ok if I were to drop it on the floor. I was reassured to learn that it already had a GorillaGlass screen cover fitted as standard.  It actually really did feel tough!
When I turned it on I quickly realised that the Android operation system (Marshmallow) was different to what I have become used to on my day to day device. But I quickly navigated all the basic processes to set it up and it did perform with the same speed as I would expect from a day to day device. It would be great if they could update it to something newer and a bit slicker – but having said that it did not slow down anything that I needed to do from a work prospective, it was just things like music and video that seemed more 'clunky' than usual. 
I explored the data storage side of things and spent some time on webchat (when available) and email with the TUFF support team looking into this. I think it would be fair to say that to get the best out of a TUFF T1 you really shouldn't exceed a 64gb card and be sure to order a series 10 micro SD as other versions might not work. But if you add that to the 32gb of storage that comes with the phone as standard that should be more than enough for most people. Also, you do need to be quite savvy in telling the handset where you want data stored, but I suspect that might be a part of the Marshmallow operating system.
The camera was adequate but did blur if I tried to take detailed distance photos, or if the light was a bit bright or shaded, but maybe that was just me?  I think I would describe the camera as functional. 
I absolutely loved the inbuilt 'doze' function as this in my opinion definitely reduces battery consumption and I was also very impressed with the screen brightness auto adjustment that allows you to view the screen in brighter conditions. 
I also tested the SATNAV capability, including walking across rough terrains in the rain! The TUFF T1 passed with flying colours and showed absolutely no ill effects. I definitely would not do that with my normal phone! 
It performed so well I actually considered taking it with me whilst swimming just to try it out. Do you know what, I reckon it would pass that test too it is so tough and robust! 
The phone also has a very clever quick charging mechanism that makes it bleep once it is fully charged, to avoid overcharging and affecting the longer term life of the battery. Simple but clever.
So to summarise, this phone is perfect for those with an outdoor rugged lifestyle that don't want to spend time worrying about how they treat their phone. In my opinion it would struggle to satisfy the needs of those who require a phone that also covers all their social and fast paced multimedia needs. BUT as a day to day work device I absolutely loved it!"