If you haven't come across the name before, Wildix is a market leading phone system which is secure-by-design and offers a web-based Collaboration interface, meaning you can work from any device connected to the internet, any laptop or your personally-owned smartphone, without the need to download or install any client.
Wildix won the best SME telephony system at the Comms National Awards in 2020 and is one of our most popular cloud-based telephony solutions due to its performance, flexbility, simple integration to Microsoft Teams and fantastic out of the box feature set, talking of features…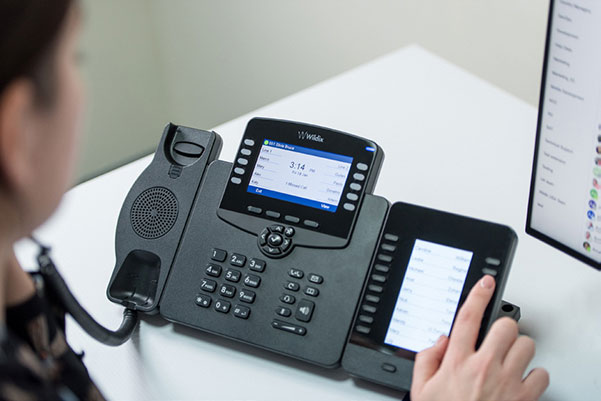 New Wildix feature
We were super excited last week to hear from one of our engineers who was developing some special Wildix features for one of our customers. He discovered that:
We can program a "Panic" button on a handset or enable a short code on a softphone or a smartphone.
When pressed, it silently makes a call to a pre-determined destination and plays a pre-recorded announcement.
It then connects the called party to the phone so they can listen to the room or location from which the initiated call came.
We are loving the possibilities here for the Doctor's surgeries, schools, lone workers and so much more! If we twin this great feature with the Wildix location finder (yes, you've guessed it, another completely standard feature) you could know 'roughly' where your colleague was too should you need to send some help. We just checked our location and the app was accurate within 30 feet.
If you would like to hear more about how Wildix can benefit your business and protect your workforce, please give your Account Manager or one of the Evoke team a call today on 0800 8403688 or [email protected].