Avaya IX Spaces – This great collaboration tool goes from strength to strength! 
2020 has been unofficially dubbed as the "work from home" year due to the COVID -19 pandemic.
Shifting entire organisations from office work to a fully distributed workforce is a big challenge but, in a matter of weeks, Evoke Telecom has provided >820 FREE Avaya IX Spaces meeting rooms to support many UK businesses and educational organisations. There has been an incredible need for businesses to deploy simple, secure technology to support remote working whilst maintaining business continuity and the ability for "as near to normal" working as possible.
Avaya IX Spaces delivers just that with its new cloud meeting and team working app supporting messaging, HD audio, video conferencing and file sharing for up to 500 participants. This easy to use WEB-RTC application can be accessed from anywhere without any software or plug-ins to download. Use it on your desktop, laptop, tablet or mobile phone. It can also be integrated with the Avaya IX CU360 room collaboration unit in minutes for HD video quality and crystal-clear audio. By using separately or combining both award winning solutions, any business or educational establishment can create a powerful and simple solution for the Home Office as well as Small Offices and any Corporate Huddle Space in the future as we gear up for post-pandemic business success.
@StartupsTowers has listed Avaya in its round-up of the best video conferencing equipment for "crystal clear call quality" and Avaya Spaces received the 'Editors' choice award from Managed.IT magazine www.managedITmag.co.uk for its simplicity and universality.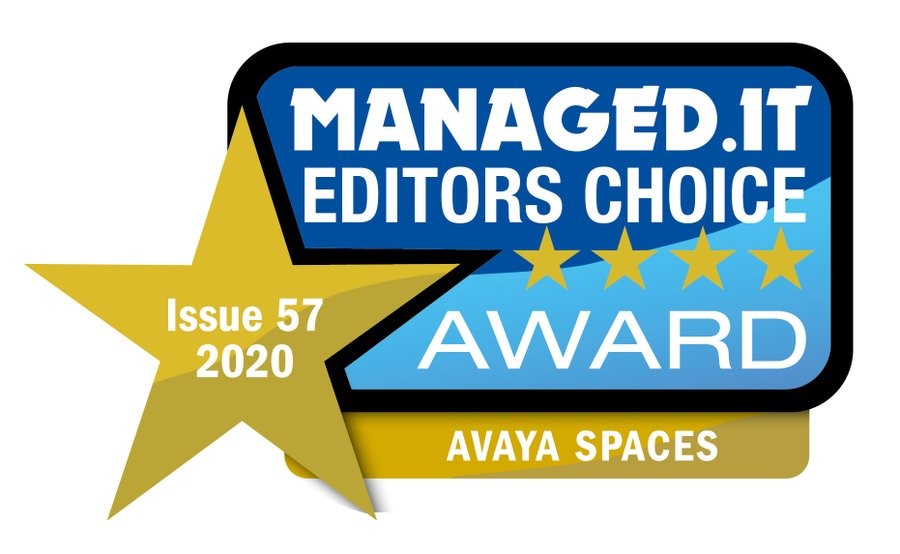 Click her to see what Avaya IX Spaces can do for your organisation. https://www.avaya.com/en/videos/avaya-spaces/1_40wepx04/
"With Avaya IX Spaces you can also simplify accessing these systems by linking them into your company's Single Sign On system allowing the employee to access it with the credentials they already know"
Why not Supercharge your remote working success with top tips from Evoke Telecom
With online meetings and collaboration sessions now the new meeting norm, how can you continue to be efficient and productive in a virtual environment whilst continuing to build and maintain strong team relationships?
Start on the right foot.
Testing your video collaboration environment before the first meeting begins is an essential step one. Connect with a colleague and making sure that everyone can be heard and seen clearly.
Gear up.
Consider using USB/Bluetooth speakerphones like the Avaya B109, USB/Bluetooth headsets like the Avaya L100 series and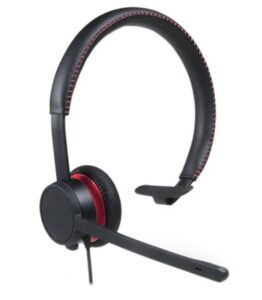 even external USB cameras such as the HC020 for the best results. Consider investing in Wi-Fi Repeaters/Mesh-Wi-Fi or Powerline adapters to provide a strong Internet connection if your workspace is not right next to the Wi-Fi router. If it is next to the router, consider plugging in a network cable to it anyway."
Pick the right spot.
Find a quiet place where you can operate. It's not always possible for some workers to have a dedicated space. Devices like Powerline adaptors are helpful for getting the freedom to walk around and move from room to room.
Collaboration without sacrificing security.
There are many aspects of security that need to be considered, when setting up a video and collaboration strategy, business leaders need to think about everything from who can access personal information, to where documents are stored.
Meeting organisers need to be able to ensure that only invited people can access their meetings or workstreams as well as have effective controls for removing people or enhancing those controls even further should the need arise.
Best practices for controlling meeting access through pin numbers and passwords need to transition into "default settings". This is the best way to protect infrequent users from issues from day one.
We've all seen news of video meeting disruptions on products that compete with Avaya Spaces. The Avaya Spaces features help make video meetings safer, including encryption, role-based access controls, and virtually impossible-to-guess 24-digit alphanumeric meeting IDs – one of the main areas where other solutions have been compromised.
Be that virtual meeting guru
The Evoke team have devised a set of simple but effective rules for maximising online meeting success:-
No agenda = No meeting – Circulate a meeting agenda in advance and stick to it throughout the call. This will keep your meeting productive whilst ensuring that attendees have time to prepare their questions and contributions.
Who do you really need in the meeting? –  Carefully consider who you include in the invite list. Who can best contribute and who can provide the answers you need? You can always record the meeting for absent or late colleagues. This is a standard feature of the Avaya Spaces Power licence.
Be on time for your meeting – Set a consistent example for your colleagues.
Be short and sweet, not "bleet bleet bleet" – Keep your meetings simple, productive and on point (we are speaking from experience on this one!!).
Keep your audience awake – sharing your screen and incorporating visual information into your meeting content will keep things interesting and collaborative.
And please do remember to be courteous – It might be an obvious one but when you are not talking, pop yourself on mute and spare your colleagues from any background noise or distractions. Pay attention during the meeting and remember, video collaboration is just the same as a face to face meeting, set across multiple locations.
Evoke Telecom 'Call to Action'
If you would like to discuss any aspect of your homeworking or video collaboration strategy in more detail with one of the Evoke team or if you would like an online demonstration of Avaya IX Spaces, please don't hesitate to call us on 01509 278278 or if you prefer, you can email the team at [email protected]
This summary below illustrates some of the other Avaya and Evoke Telecom homeworking offers designed to support all businesses during this current time. Our solutions can be overlaid onto any existing technology, breaking down any barriers for technology adoption and remote working excellence.