Welcome to our July newsletter at the end of what has been an extraordinary month. We always talk about the weather (it's a very English thing you see) and what a crazy month July has been. We gone from a new record high of 38.7 degrees on Thursday 25th through to torrential rain which saw parts of Yorkshire get 1 month's rain in just 4 hours. Goodness me you never know what to expect these days, especially if you have a camping holiday booked!
On the hottest day of the year so far (Thursday 25th) we also saw chaos on our rail network as initially trains where slowed down for fear of buckled rails then cancelled completely as overhead lines sagged. David, one of our Directors, was at Lords with some customers and friends that day and found himself completely stranded. As he traversed between railway stations, he got waylaid by a BBC news crew and appeared later that night on BBC news at 10.00.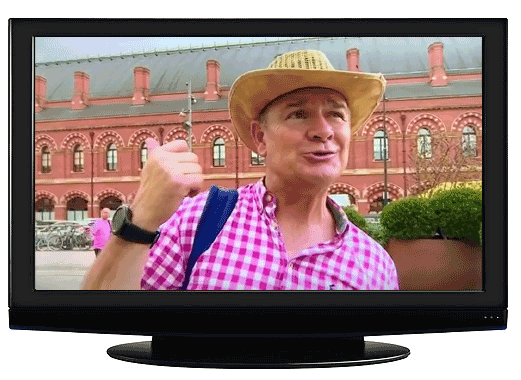 Err, nice hat David…
We ended June with a couple of the England sports teams progressing well in World Cup tournaments and teasing the public with promises of Coup de Monde silverware. So, how did they do? Well our valiant Lionesses excelled themselves in the Women's Football World Cup, eventually being knocked out in the semi-finals by the eventual winners, the USA. Fabulous effort by Steph Houghton and the team!
We also had the netball World Cup in July and once again England came oh so close, eventually losing by just 2 points to the eventual and 5 times previous winners New Zealand. The team went on to perform well in the 3rd / 4th place match, beating South Africa by 58/42 to secure a tournament 3rd place finish.
Finally, we also had the conclusion of the Cricket World cup, culminating with a final between England and New Zealand at Lords. And what an epic match it was, which in the end went to a 'super over', with scores tied even in this! For what looked like two inseparable and evenly matched teams, the trophy was eventually won by England on a boundaries count back, phew…. that was close. 😊.
August also promises to be a bumper month with the Ashes Series starting on the 1st of the month as England and Australia battle of 5 matches for that little urn that means so much to both nations. Then of course the football season begins with the start of the 2019/2020 Premier League and Championship matches. All very exciting stuff.
So, what about the content in this month's news?
Read our July updates here:
Customer Corner
Evoke Informer
Thanks as always for sending us your wonderful feedback – we feel so positive about the amazing response that we get each month about our newsletter.
And remember,
"Just having satisfied customers isn't good enough anymore. If you really want a booming business, you have to create raving fans."
Subscribe to our once-monthly updates:
Each month we email out our updates which include sneak previews of the latest comms technology, exciting case studies on how we've employed different solutions for our customers, important updates which may impact your own communications, business and communications tips, competitions and offers.
Click here to see our past editions and subscribe to future editions. 
Main image credit – Isle of Mull, Scotland by jiihacxi