Welcome to our May update, in the month that delivers not one but TWO, yes two bank holidays. What a wonderful month May is.
As the old saying goes "April showers bring May flowers". All we can say is that April must have been very wet given the beautiful sight we are greeted with as we drive into the offices each morning. I'm rubbish at flowers and plants, but this is a good 12 to 15 feet high (see the flagpole in the background) and is truly breath taking!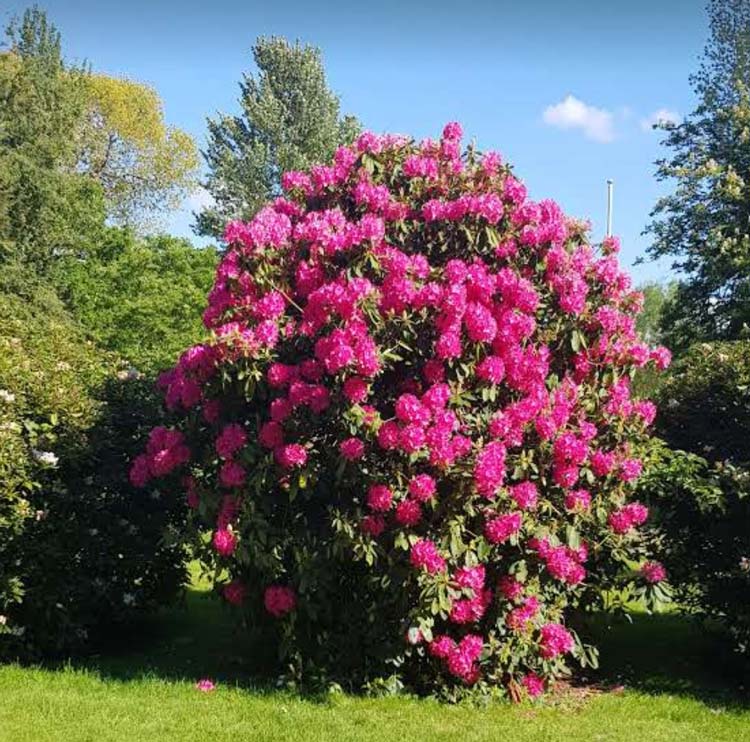 Well just like April, May has delivered a rather mixed bag in the weather department, with May Day being re-named 'Warm Jumper Day'. Yet on a few other days it has definitely been shirt sleeves order, but certainly not as hot as April was. Let's hope it picks up soon because as far as I am concerned June is the start of summer, isn't it!
May has seen the end of the winter sports seasons as relegation and promotions have all but been sealed in both football and rugby union. Big news for East Midlands teams on the football pitch has been the sad relegation of Notts County from the Football League. Previous heralded as the 157 years 'oldest club in the football league', alas a loss away to Macclesfield on the last day of the season saw "The Magpies" relegated to the football conference. Let's hope they can bounce back next season.
On a more positive note Derby County managed to reach the play-offs, following a truly epic away performance versus the mighty Leeds United. Only a play off final on 27th against West Midlands footballing giants Aston Villa stands between them and the Premier League next season. A massive East Midlands GOOD LUCK to debutant manager Frank Lampard and The Rams.
And finally, it was a pretty inauspicious season for Leicester Tigers with the egg shaped ball, just avoiding relegation, at the expense of the Newcastle Falcons, phew but it was tight for a while! The Tigers have a wonderful heritage and history, so let's hope they too can lift their game next season and bounce back.
Well, with footballs and rugby balls all packed away in the shed, it's time now for a glass of G & T, (or perhaps Pimm's?) and the sound of leather hitting willow. Nottinghamshire have already made a super start to the new season, reaching the semi-finals of the 50 over competition. However, in the longer form of the game Notts have yet to win a match in Division 1 of the County Championship ☹. In the 2nd division Leicestershire and Derbyshire have made better starts, well placed at 3rd and 4th in the table. Could we see promotions and all 3 East Midlands teams in the first division. We certainly hope so.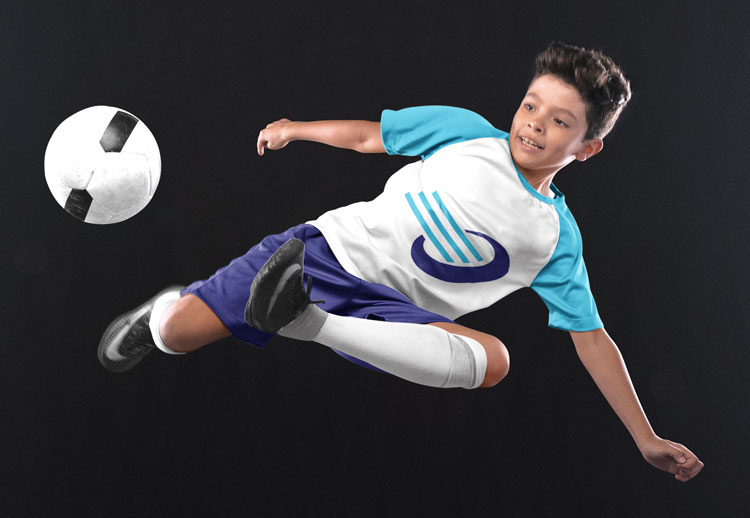 Getting back to telecoms, (sorry about that) we told you last month about the challenges facing Samsung with their new folding phone. Well, not wanting to be left out Huawei have had a bit of a month of it, but more about that later on in our article 'it's my way or the Huawei' … sorry about that 😊
Whilst talking about headline making companies, have you seen the new BT rebrand? Some 3 years in the making (yes, honestly it has taken 3 years .), it looks a bit "Marmite" to us! But why not have a read on and see what you think?
We have also had a very frustrating month as new customers to Evoke have had to wrestle once again with missed clauses in contracts. It causes so many so much frustration when companies get caught out like this, so we thought we might whistle up a few lines to explain and perhaps offer some guidance.
Avaya continue on their journey from a predominantly hardware provider to more of a 'Software as a Service' organisation.  This has been further enhanced by their ever-deepening relationship with Google. This ever-blossoming alliance has been borne out with the launch of their much-awaited Cloud telephony offering, hosted guess where – yep you got it, in the Google cloud. We are extremely excited by this development and thought we might take some time to tell you all about it, so please do read on.
So with summer just over the horizon, why not grab a lovely cuppah and a hobnob, sit back, put those feet up and have a little read. Below is a list of this month's contents, carefully crafted for your enjoyment 😊
Read our May updates here:
Customer Corner
Evoke Informer
Thanks as always for the super feedback – we feel so positive about the wonderful response that we get each month about our newsletter, thank you! As always, enjoy, we hope you all have a super read.
And remember, whatever you do, why not go the extra mile – it's never crowded!
[email protected]
Twitter: @evoke_telecom
Tel: 01509 278278
Subscribe to our once-monthly updates:
Each month we email out our updates which include sneak previews of the latest comms technology, exciting case studies on how we've employed different solutions for our customers, important updates which may impact your own communications, business and communications tips, competitions and offers.
Click here to see our past editions and subscribe to future editions.