Welcome to our August newsletter! We hope you have had wonderful and relaxing holidays.
We are absolutely buzzing in the Evoke offices as we have just been announced as finalists for the best Enterprise Vertical Market Solution at the highly revered CNA Comms National Awards.
Evoke provide the UK's first Avaya Smart Campus solution to transform security and safety for >2000 pupils at The Loughborough Schools Foundation, whilst supporting the foundations Digital Transformation strategy and goals.
This virtualised, cloud-based solution enables instant multi-school communication and rapid campus wide lockdown, lockout or lock-in, in the event of an emergency.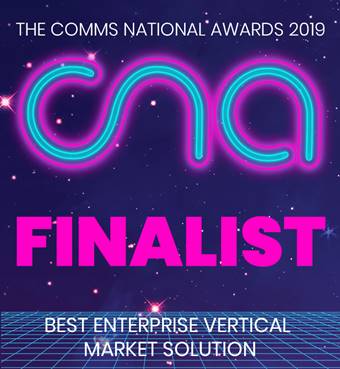 The Evoke team will be donning their black ties and heading down to Park Lane in London on 10th October to celebrate this wonderful success. Evoke are up against some tough competition with what has been reported as a record year for award entries but, we will keep everything crossed for even more success on the night. We promise to include some great event photos in our October Newsletter. Please keep your fingers crossed for us 😊
So, after all the excitement, what about the content in this month's newsletter? You will see we have a bit of a conferencing theme going on as this is one of the topics we are most frequently asked about. However, we find that every customer we work with has different Conferencing challenges and needs so we hope you enjoy the content to whet your appetite as to the possibilities but please don't hesitate to discuss this area with one of the team in more detail. Happy reading 😊
Evoke Informer
Thank you once again for the fabulous feedback from our July newsletter and for taking the time to provide valuable insight into the topics you would like Evoke to cover in future editions. Please keep this feedback coming.
And remember,
Always do your best. What you plant now, you will harvest later.
~ Og Mandino 😊
[email protected]
Twitter: @evoke_telecom
Tel: 01509 278278
Subscribe to our once-monthly updates:
Each month we email out our updates which include sneak previews of the latest comms technology, exciting case studies on how we've employed different solutions for our customers, important updates which may impact your own communications, business and communications tips, competitions and offers.
Click here to see our past editions and subscribe to future editions.