Welcome to our September newsletter,
So, the radiators are on (so much for 1st October!), the tog 13.5 quilts are back on the beds, it can only mean one thing ~ welcome to Autumn folks.
To be fair, we absolutely love the change of season here at One Ash! Our office park is in 17 acres of beautiful countryside, with stunning trees, plants and bird life… hey, we even have horses and goats. It's not unusual to see hares rabbits and squirrels as we drive in each morning. I think to say we are blessed would be an understatement, we truly couldn't wish for a more stunning place to come to work and service you guys, our wonderful customers.
Well, talking about servicing you guys, I must confess our mailbag this month was bursting with complaints! I thought we were a communications provider, but the utter disbelief when we omitted a sport commentary in last month's newsletter was deafening. What could be in sporting parlance called a bit of 'an own goal' ⚽. So, let's put that right, here and now!  Firstly, and particularly for the most vocal of our letters (you know who you are Paul), a fabulous well done to the England Cricket team for pulling together a last-minute Ashes draw and in particular, that stunning innings at Headingly by Jack Leach, ably supported by Ben Stokes.
The T20 Blast cricket saw an exciting climax last weekend as two of our East Midlands teams made it to the finals, but unfortunately neither Notts nor Derbyshire could halt the march of the eventual winners Essex. Good effort though chaps 👍
Another world cup has now started, (there's no shortage of excitement is there?), namely the Rugby World Cup in Japan #RWC2019. England have started their pool matches well with emphatic wins over Tonga and the USA ~ next come the real tests of Argentina and France. Come on England is what we say. International Football has been busy too with England's men's team getting another two impressive wins on the march towards next year's #Euro2020 finals. Well done to Gareth Southgate and the next generation of young England stars that he is bringing through. Locally football is going well in these parts. Leicester City, led by Brendan Rodgers are flying back up the table and enjoying some noteworthy results and as we write sitting 3rd in the Premier League table, only bettered by the behemoths that are Liverpool and Manchester City.  Forest are flying too, snuggled comfortably in the Championship play-off zone. Is it too early to be hopeful?
So, getting back to the business of communications (sorry about that to all the sports lovers) what have we been up to over the last month? As usual, we have been busy bees installing new systems from Berkshire to Barrow-upon-Soar.  We have also delivered our first Avaya Cloud installations using the new UCaaS Containerised (top branding there) Cloud option, which is based on the world beating IP Office solution. And I must say, they have gone in brilliantly – 'it just goes in!' – as our engineers say 😊.  If you would like to know a little more, we do have a piece in Customer Corner from Colin Johnson at Johnson Paraplanning, why not give it a read? We have several more installs planned for October and will let you know how they go.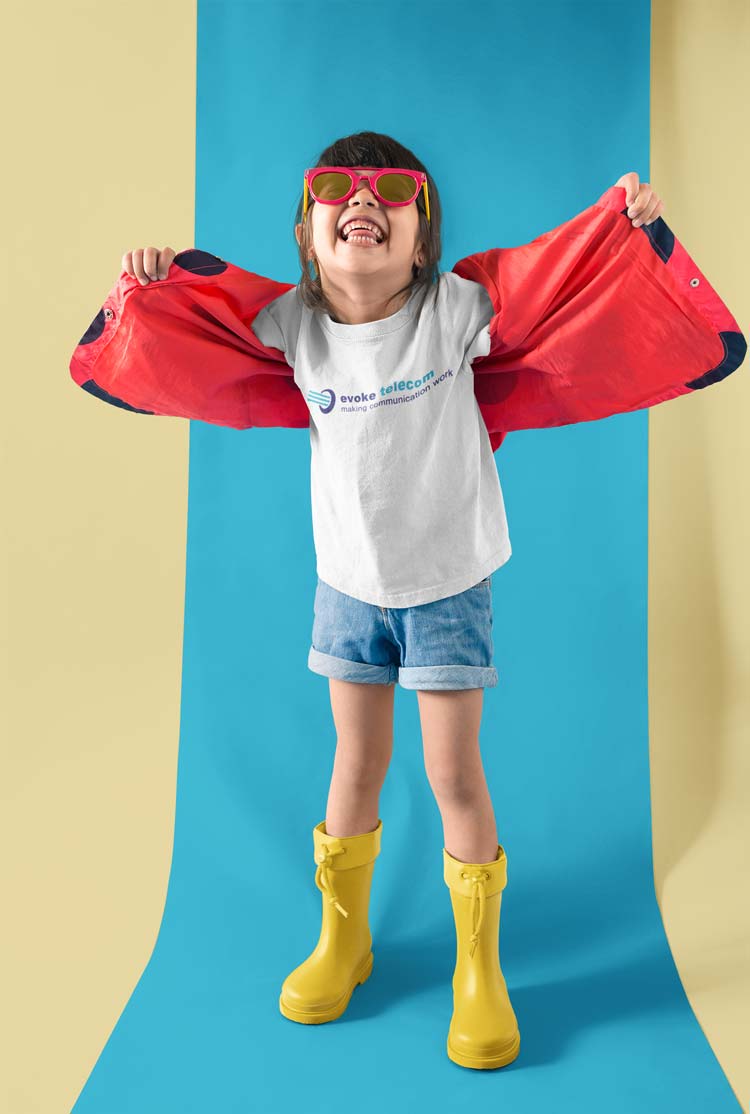 Much of our Marketing focus this month has been on our website content, making sure our customers are always furnished with up to date and relevant information on their chosen or prospective vendor. We have also completed a pretty comprehensive outreach campaign to more than 17,000 UK schools with information on our 'Safety in Schools' campaign. This was as a result of the interest we were receiving for the 'Smart Campus' works we have done with the team at the Loughborough Schools Foundation, where school safety is at the forefront of everything they do.
Oh yes, and did we tell you, we are a teensy bit excited about being finalists at the Comms National Awards on 10th October? The countdown begins……
Content for this month's newsletter….
Customer Corner

Evoke Christmas Bonus Promotion

Evoke Informer
Thank you once again for the fabulous feedback from our August newsletter and for taking the time to provide valuable insight into the topics you would like Evoke to cover in future editions.
And remember,
"Loyal customers, they don't just come back, they don't simply recommend you, they insist that their friends do business with you." ~ Chip Bell, Founder / Chip Bell Group 😊
Subscribe to our once-monthly updates:
Each month we email out our updates which include sneak previews of the latest comms technology, exciting case studies on how we've employed different solutions for our customers, important updates which may impact your own communications, business and communications tips, competitions and offers.
Click here to see our past editions and subscribe to future editions.