See below for the new IP DECT 110dh Specifications. This is a lower specification and lower price handset that is ideal in larger IP DECT deployments where budgets could be a little tighter than usual.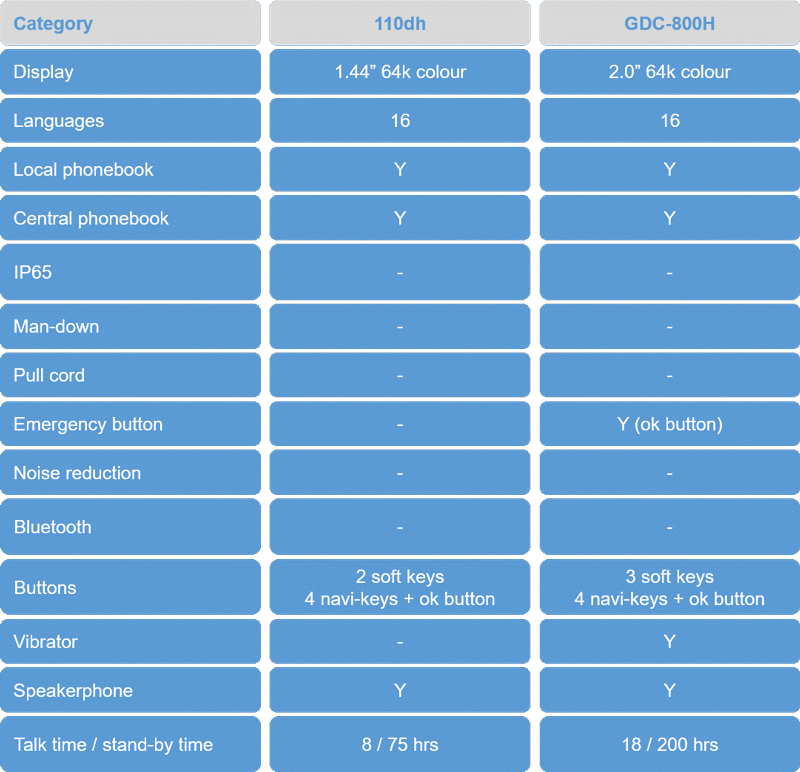 PLEASE NOTE: If you are adding the new IP DECT elements to an existing site, that site WILL need to be running on a MINIMUM of Unified 3.5 software. Existing IP DECT bases and handsets will also require a software update.
Evoke Telecom's 'Call to Action'
Our Evoke Account Management team pride themselves with making sure all our existing customers are kept abreast of latest product developments, features and enhancements that the team feel is relevant to your individual business, whilst ensuring each customer site is kept up to date on supported system software*
If you would like to discuss any of the above product enhancements in more detail, please don't hesitate to give our super helpful team a call on 01509 278278 or whizz them a line at [email protected] ~ we will be delighted to help.
*Subject to a valid maintenance contract and software support and assurance package being in place.