News stories would have us believe that our Town Centres and High Streets are in decline, but is that really so? Well, here at Evoke Telecom our customers would have us think otherwise.
At the back end of last year we had two retailers join us for their superfast broadband and telecommunications needs. We would like to share their stories. What is more one of our other customers has been set up exclusively to help and support businesses in our Town Centre and High Street. We would like to share their story too.
Of our two highlighted retailers, one is a long establish business since 1971 and the other a new start up adventure, their stories could not be more different. Set up 47 years apart, the secret to their success is the same for both: a vision, a commitment to their team, a commitment to their customers, and an absolute passion for everything that they do. For Mark Nelson and Nel Chapman this is not work, this is a pleasure and a vocation. No wonder they are both so successful.
We thought you might like to hear their wonderful stories.
Barnett Opticians
Barnett Opticians who are based at Pinner in North London are an independent optician that were establish by brothers Peter and David Barnett back in 1971.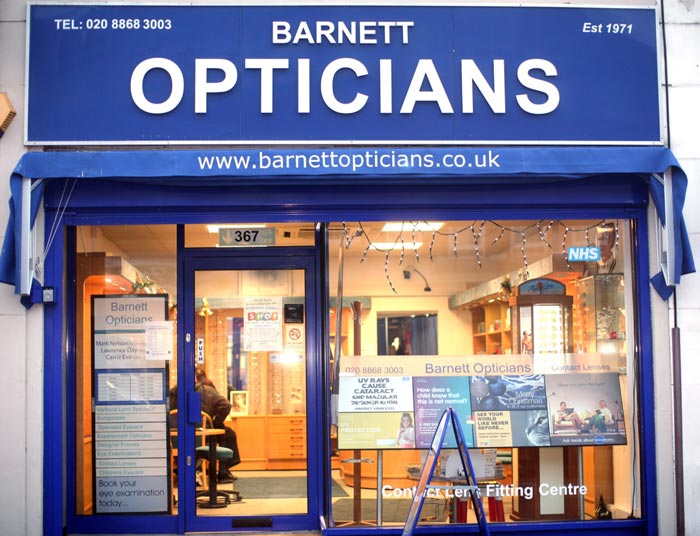 Following his graduation back in 1985, Mark Nelson, a school friend of Peters son Andrew, joined the practice. Little did he know then that some 34 years later he would still be there!
Barnett Opticians specialise in delivering high quality one to one eye care to the local community. As an independent practice they aim to provide that extra time, care and attention that some feel is missing from the larger chains more commonly found on the high street these days. And with 48 years of successful care in the community behind them they would certainly seem to have the magic formula.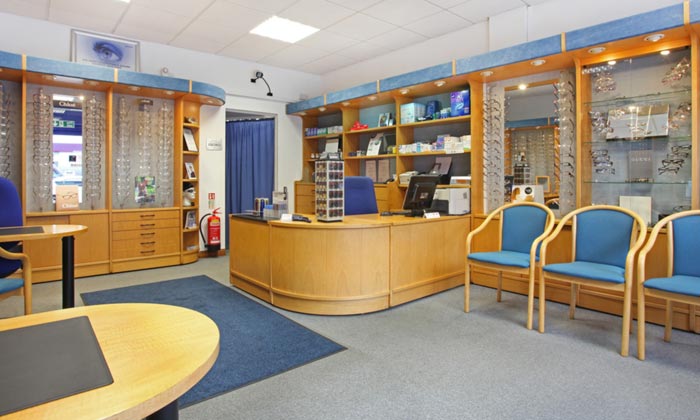 With his 34 years' experience Mark now manages the practice alongside his team of Opticians, Dispensers, Administrators and Receptionists. However, having a real appreciation for the value of a good work life balance, when not at work Mark is a keen cricket, rugby and football fan with regular sojourns that take him to Lords, Wasps Rugby and Watford football fixtures. Quite right too!
In December Mark moved the practice's communications across to Evoke Telecom and we are very pleased to be able to work with and support this successful and vibrant business. Clearly a shrewd chap!
If you would like to know more about Barnett Opticians you can find out more at:-
Website – www.barnettopticians.co.uk
Twitter – @BarnettOptician
Facebook – https://www.facebook.com/barnettopticians
Hair by Nelly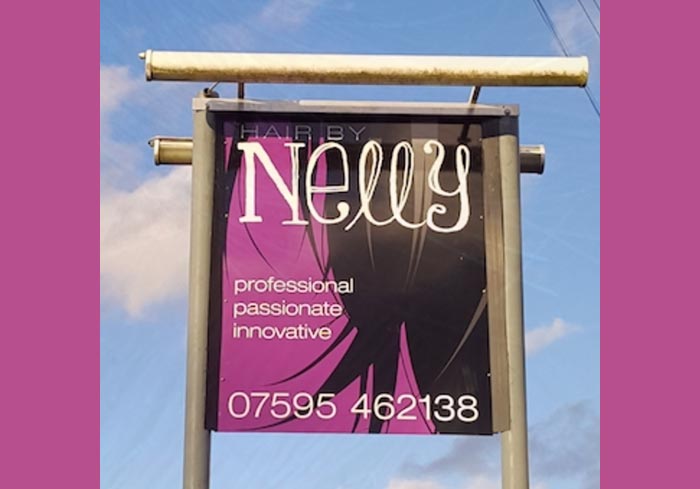 At the other end of the 'how long has your business been established' scale is Nel Chapman and her wonderful adventure that is 'Hair by Nelly'.
Nel is an exceptionally talented hairdresser and has been building a delighted and loyal customer base since as far back as 2010. However, in 2018 she decided that it was time to 'really go for it' and open up her own salon. Being a Leicestershire local she chose nearby Markfield for her new venture and completely refurbished what she saw as the perfect premises for her vision of 'Hair by Nelly'. And we must say, the result is absolutely stunning we feel sure you will agree.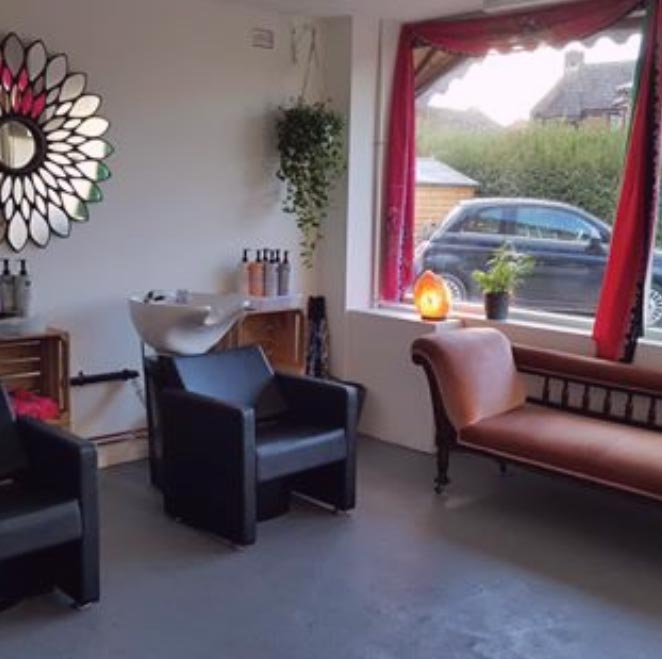 How relaxing does that look? It's more health spa than hair salon – what a super job! What is more the products that Nel offers and sells are so very 2019 too! Nelly uses and retails the amazing environmentally-friendly Maria Nila (vegan), O'Right and Macadamia product ranges, which are not only kind to your hair but are kind to the planet too!Nelly's mission is to create a second to none experience, innovative hairstyles and most importantly of all FUN. In her own words…
"Hair by Nelly offers very special individual attention, creative innovative styling, laughter and fun. It's a truly special salon experience!"
If you would like to know more about Hair by Nelly you can find out more at:-
Website – www.hairbynelly.com
Facebook – https://www.facebook.com/Hairbynelly-1542643462704030/
Instagram – https://www.instagram.com/hair.by.nelly/